Pretzel Play Masterclass (Face to Face)
Using the tried and tested (by over 2000 kids) Pretzel Play Pedagogy, you will be provided  an abundance of information, knowledge, skills, tools and techniques through this interactive, engaging and thought provoking accredited training. I do not hold back, and share everything I know, use and have learned.
I want you to have so much fire in your tummy during this transformative training, that you will be so inspired and energised to set up and launch  kids play classes with purpose STRAIGHT AWAY.  This course over delivers in content, advice and information, yet is priced so competitively so it can be accessed  by all; including those of you who are cautious, yet know and want credible, knowledge backed information and learning in an accredited course. This is it!!
Frequently Asked Questions
All the theory and learning  for this training is taught to you online via evidence based lectures that draw on Tara-Lea's experience and background of teaching to over 2000 children in a range of settings, localities and backgrounds.
The training is divided into modules that are professionally recorded, that you work through at your own time that fits in with your current life and commitments.  The full time 
equivalent of a 2 day course incorporating all pre work reading, additional learning material and certification submission. As part of this training, you are required to submit your own teaching plan using the Pretzel Play method and record a video of up 10 minutes of you taking a (virtual) class.
There are also ongoing self reflective practice and worksheets to build on your own skills, self belief, confidence, Knowledge and interests. Once you have completed the above, and sent them to Pretzel Play Headquarters you will then receive feedback and your certificate. You will need to ensure you have full insurance (public liability and indemnity) as well as an enhanced working with children police check in place before launching your classes and being endorsed by Pretzel Play.
On completion of the training, participants will be able to use the concepts, knowledge and information taught and shown within their own individual businesses or organisations or start their own business.  The training will provide you with ways to deliver Pretzel Play concepts to the children you work with.  You will also go on a journey of self discovery and tap into your own inner child and innate sovereignty, your individual skills and uniqueness. In order to run successful play classes with purpose and teach these lifelong tools to our future generations, we need to live by them too. No prior yoga or mindfulness  experience is required
Upon completion of this course, you can start teaching straight away. You will be amazed at how the course applies to all areas of your life and the positive impact you will have on you, your life and the next generation!
Yes, that's right-With this training,  you will be able to  start making an additional income by setting up and running classes STRAIGHT AWAY.  
The fire in your tummy will  be roaring at all the opportunities you will have;
Classes either face to face or online
Specific workshops for children, families, schools snd education settings
Blocks of classes for various age groups running throughout the year
Confidence in yourself and your own individual skills, talents snd interests and knowing how to waeve this into classes kids will love
Tapping into your own inner child, learning tools and techniques to manage your own triggers to create a life of abundance, happiness and creativity through play. You will learn things about yourself you never even knew, and grow and develop personally and in your entrepreneurial journey
Excitement in your role, where it never really feels like work as you love what you do
We are so confident of this training and information that we offer a FULL refund upto  24 Hours after purchase
No Questions asked
What our students have to say
We have had parents, teachers, educators, youth club leaders, health professionals and more among our previous attendees. Read below what some of our students have said.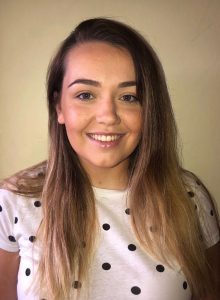 Cliodhna, Teacher
As a newly qualified teacher, I have never experienced anything like this workshop before. Tara is a fountain of knowledge and I believe that this workshop will definitely be beneficial for me as I embark in my teaching career. I highly recommend this workshop.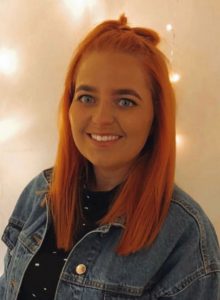 Seána McCrory, Teacher
Being a member of Tara's adult classes and seeing her kids' workshops first-hand, I knew how wonderfully fun and valuable this workshop would be for well-being. As a trainee teacher, I've already used what I've learnt and it's been a hit every time.