You have asked for a full day on the island and we have listened.
Join us, in the depths of Winter, just before the Christmas season for a full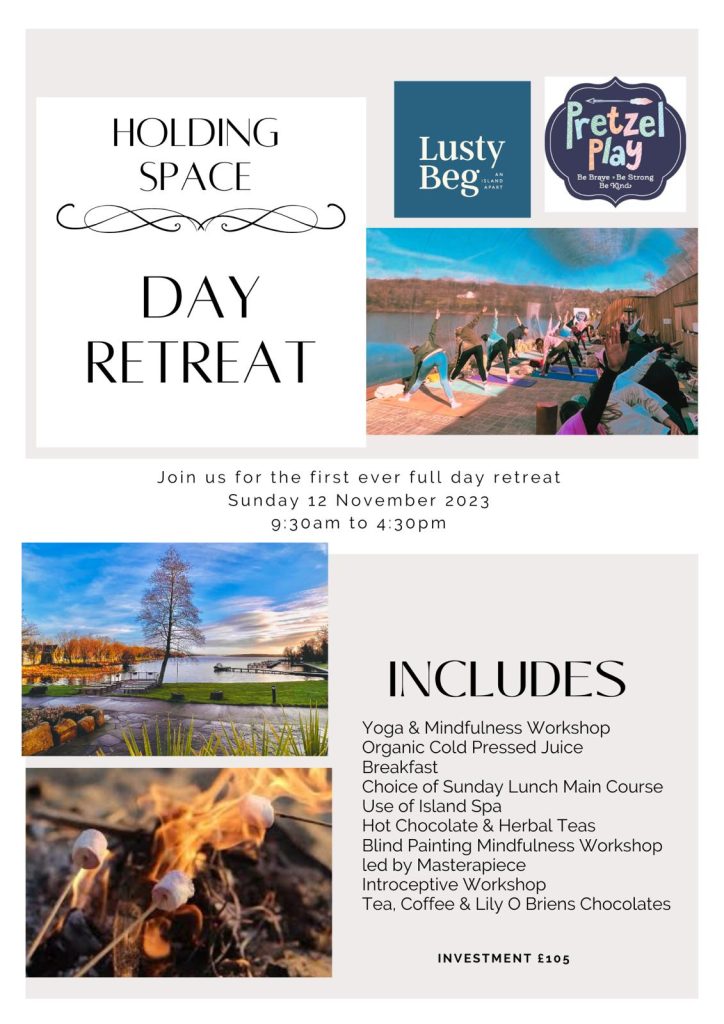 Pretzel Play is known for its unique, high end, bespoke,nourishing experiences and we are so thrilled to create this full day weekend experience for you to enjoy during the midst of winter. 
We always want to provide events that allow you to step out of your current life, and carve out time to relax and be in an environment that leaves you feeling lighter, calmer, brighter and cheeks sore from laughing!
We are so excited to bring you the first ever full day Holding Space Retreat. This will be held on Sunday 12 November 2023 from 9:30am- 4:30pm. You will arrive the island as the winter sun appears and leave just as it begins to set. 
The deets: 
Sunday 12th November
9:30am to 4:30pm 
The idyllic Lusty Beg Island Resort and Spa
 The investment is £105 per person (and can be paid over two instalments).