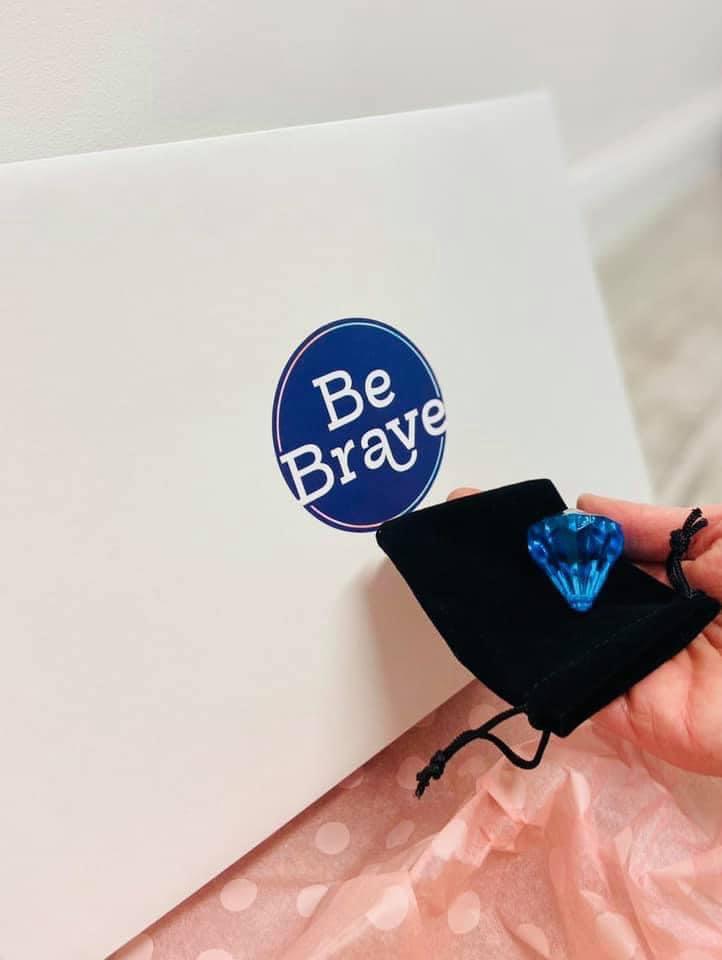 Limited number available now to buy- will be posted directly to the address with an extra little note of courage £10 including p&p to Uk / Ireland 
This has been one of the most effective tools / props ever used at Pretzel Play
The beautiful Brave Stone can be kept under a pillow, in a school bag, pocket or in a child's hand.
I have to say that this little gem stone has such a positive profound effect on children and highly recommend them.
The physical prop of this beautiful gem cultivates an inner self belief in kids that really is amazing to see
I'd you have a child who can feel scared, unsure, anxious or nervous- The Brave Stone won't deny, ignore or dismiss these feelings, but acts like a little anchor that can gave some courage.
For kids knowing that courage doesn't always feel like courage can help.